14 June 2018
Finally, the construction works are over and with the great, warm weather we've experienced lately, we see the grass grow rapidly.
For the moment, we still keep the fences around the lawn because there are still some spots where the grass needs to grow more. Let's be patient so we can enjoy very soon our innercourt garden! We are hoping for lots of sunshine (and once in a while a rainy night so our grass stays green and beautiful)!
We'll keep you informed when we will remove the fences and when you are allowed to enter the garden.
365 wishes you a beautiful summer!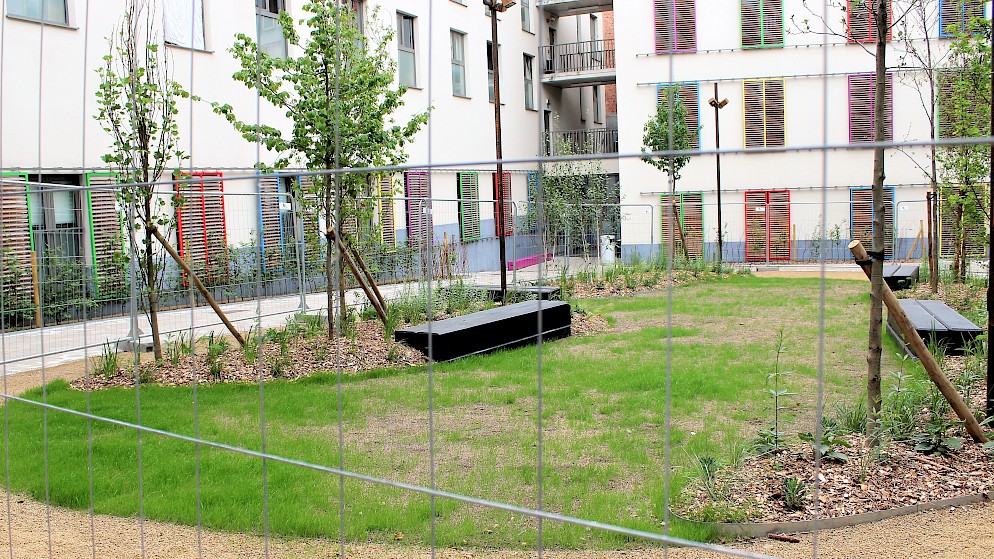 Photo by Isabel Van den Broeck - ground floor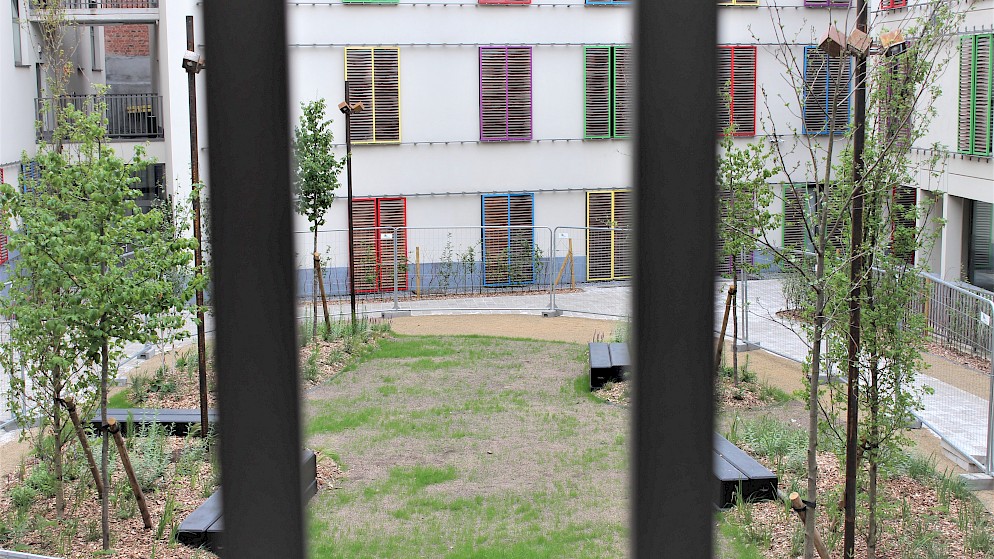 Photo by Isabel Van den Broeck - 1st floor Building B